Home
Our Business
Frozen Food
Frozen Food
Maid Brand
With a history of over 30 years, Maid Brand provides a wide range of ham and sausage products. Produced by the first and largest-scale ham factory in Hong Kong owned by Four Seas Mercantile LTD., it took the lead in adopting Western technology and modernized equipment to produce ham products for Hong Kong market. It caters for Hong Kong consumers' preference and is the pioneer in using vacuum packages in 1987. Since 1987, Maid Brand has been awarded "Hong Kong Q-Mark" consecutively.

Maid Brand has been committed to product development and setting the trend of the market through continuous innovation. Examples of its innovative products include: "Luncheon Meat" which is freshly made of quality lean meat; "Ham Ball" which is an indispensable choice for hot pots; "Cocktail Sausage" which creates specially crispy mouth feel; "Wasabi Sausage" which satisfies consumers fond of Japanese food culture; "Japanese BBQ Pork" which provides an alternative to traditional Chinese BBQ pork; "Fish and Bean Curb Ham" which caters for health watchers; and "Garlic Squid Sausage" which is made of chunky squid.

Maid Brand has been maintaining the highest standard of quality and uses only lean pork as production materials to protect the health of consumers. Its products are delivered daily to the vast distribution network consisting of wet markets, supermarkets, fast-food chains, department stores, restaurants and hotels to ensure freshness.

Apart from ham products, our affiliate company, Hong Kong Food Investment Holdings Limited, engages in frozen meat trading, is one of the largest frozen meat importers in Hong Kong to supply to both Hong Kong and Mainland China markets. Imported items include poultry, pork, beef, marine products and other frozen food products which are sourced from major meat producing countries, such as South America, United States, Germany, United Kingdom, Australia and etc.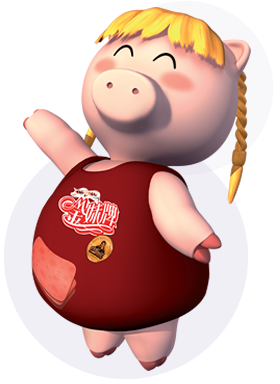 | | |
| --- | --- |
| Address | 2905-07, 29/F., Manhattan Place, No. 23 Wang Tai Road, Kowloon Bay, Hong Kong |
| Contact number | +852 2163 9999 |
| Fax number | +852 2163 9888 |
| E-mail Address | http://www.hongkongfoodinvestment.com.hk/welcome.php |